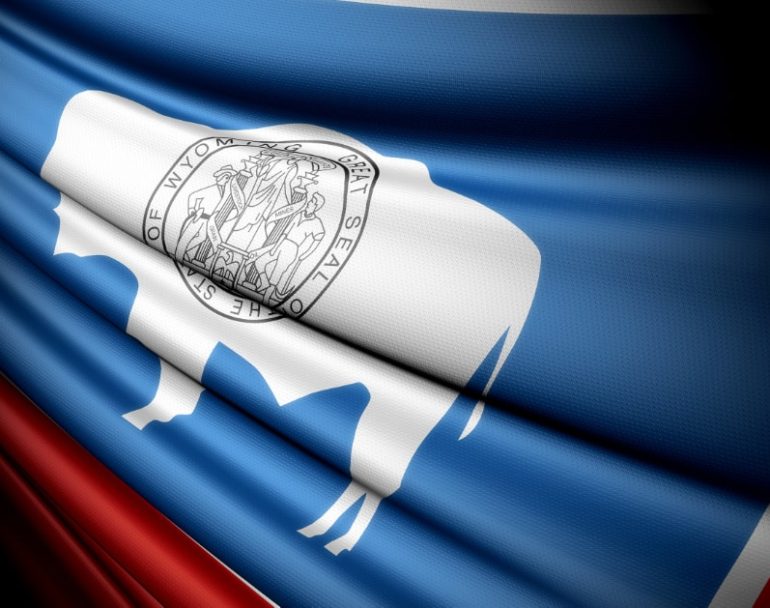 Signed By the Governor: Wyoming Law Authorizes Bear Hunt Despite Federal Court Ruling
By: Mike Maharrey
CHEYENNE, Wyo. (Feb. 22, 2019) – Last week, Wyoming Gov. Mark Gordon signed a bill into law that sets the stage to authorize a grizzly bear hunt despite a federal court ruling prohibiting it.
In 2017, the U.S. Fish and Wildlife Service delisted grizzly bears as a threatened species under the federal Endangered Species Act. In order to manage the growing bear population, the Wyoming Game and Fish Commission scheduled a limited grizzly bear hunt for August 2018. But U.S. District Court Judge Dana Christensen's issued a ruling that restored the species' "threatened" status under the Endangered Species Act, thereby nixing the hunt.
Sen. Wyatt Agar (R-Weiser) along with 11 cosponsors introduced Senate Bill 93 (SF93) on Jan. 16. Under the new law, the Wyoming Game and Fish Commission "may conduct a grizzly bear hunt and shall issue licenses … which shall provide for the dates, times and locations of the hunts" if "the game and fish commission determines under the laws of the state of Wyoming that a grizzly bear hunt would be beneficial for managing Wyoming's wildlife and for protecting Wyoming workers and other citizens and tourists of the state."
This sets the stage for the state to nullify the federal judge's ruling. A Wyoming newspaper said it would allow the state to move ahead with an "illegal" hunt.
The Senate passed SF93 by a 27-1 margin. The House approved the measure 52-7. With Gov. Gordon's signature, the law went into immediate effect.
The law does not require the Wyoming Game and Fish Commission to authorize a hunt, but it does open the door to defy the federal judge. How things play out will depend on how the agency chooses to move forward.
The federal government doesn't have the constitutional authority to regulate wildlife. In fact, the U.S. Fish and Wildlife Service is an illegal agency under the Constitution. As Alexander Hamilton wrote in Federalist #78, "No legislative act, therefore, contrary to the constitution, can be valid."
The legislative findings in SF93 assert the state's sovereignty within the constitutional system.
"The tenth amendment to the United States Constitution guarantees to the states and their people all powers not granted to the federal government elsewhere in the constitution and reserves to the state and the people of Wyoming certain powers as they were understood at the time that Wyoming was admitted to statehood in 1890. The guaranty of those powers is a matter of contract between the state and people of Wyoming and the several states comprising the United States as of the time the Act of Admission was agreed upon and adopted by Wyoming and the several states in 1889."
Beyond the constitutional arguments, bureaucrats in Washington D.C. cannot effectively micromanage wildlife policy within the border of a state. As the legislative findings point out, the judges ruling took the state completely out of the loop.
"The district court's order hinders the state of Wyoming's ability to work with the United States secretary of the interior to cooperate in the management of the Yellowstone grizzly bear population and thus threatens the safety of Wyoming workers and other citizens and tourists of the state."