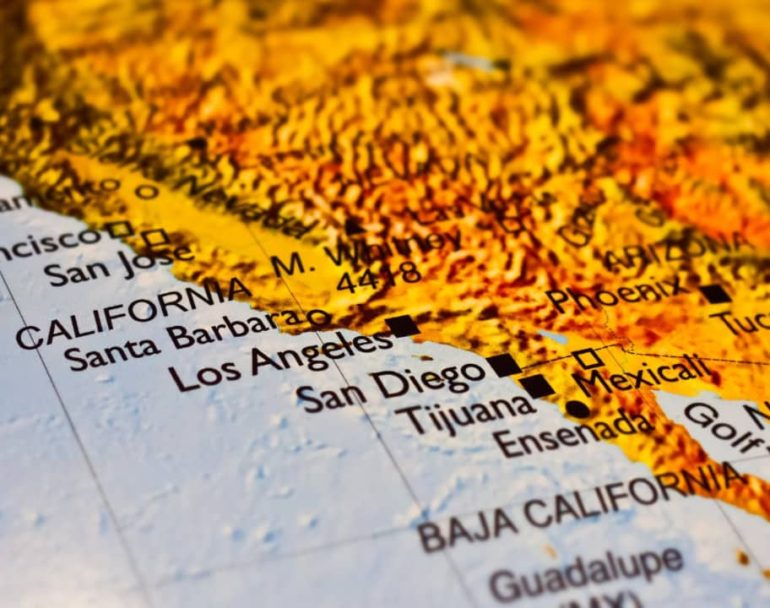 San Diego Has Been Turned Into a Massive Chinese-Style Public Surveillance Network
By: jprivate
Can you imagine a city in the United States secretly creating a Chinese-style public surveillance network that can identify everyone? Can you imagine that same city secretly creating a Chinese-style public watchlisting network? Well imagine no more because it has already happened.
When I wrote about "covert facial recognition streetlights coming to a city near you" last year, I never would have dreamt that my article would become a reality so quickly.
A recent article in the San Diego Reader reveals how a hacker discovered emails between the Port of San Diego and BriefCam. The emails revealed that law enforcement is secretly using a network of 400 facial recognition surveillance cameras to identify everyone.
Last year, BriefCam announced a "breakthrough" in real-time facial recognition surveillance.
"Robust multi-camera search capabilities identify men, women, children and vehicles with speed and precision, using 25 classes and attributes, face recognition, appearance similarity, color, size, speed, path, direction, and dwell time."
According to another article, the City of San Diego is using GE's CityIQ streetlights to listen to everyone.
In 2017, civil rights advocates sent a letter to the mayor and city council asking the city not to install GE's streetlights.
"Devices capable of monitoring and recording residents invade privacy, chill free speech, and disparately impact communities of color."
But as the article revealed, San Diego ignored the public's concerns and secretly installed 3200 spying GE streetlights.
GE's spying streetlights have effectively "turned the city into a stealthy laboratory for infrastructure-embedded intelligence collecting with devices regularly used by the DEA, ICE and other security agencies." (To learn more about San Diego's spying streetlights click here.)
An email from BriefCam's Western Region sales director, Erik Wade, sheds some light on who is really behind San Diego's public surveillance network.
"I am currently working with SDPD to deploy Briefcam at their new Real Time Crime Center (RTCC) for the entire city, which would greatly help you as some of the camera coverage would benefit each other," Wade said.
Just how close is BriefCam and DHS?
Last year Briefcam announced that they won the 2018 Gold 'ASTORS' Homeland Security Award, calling it a "prestigious program that is designed to honor distinguished government and vendor solutions"
I wish I could say that I am surprised to learn that private companies are working with Homeland Security, but this has been happening since 9/11.
San Diego Has Created a Public Watchlisting Network
What I was surprised to learn about is how San Diego law enforcement has secretly created a public watchlisting network.
Buried in Briefcam's "breakthrough" announcement is an admission that boggles the mind. San Diego's law enforcement is using Briefcam to create "precise face recognition [that] rapidly pinpoints people of interest in real-time using digital images extracted from video, external image sources and pre-defined watchlists."
Watchlisting people is a major selling point for BriefCam, "Our scalable watchlist management enables rapid and powerful rule configuration."
When I called 2018: The Year Public Watchlists Became Commonplace, I was not joking, and here is another smoking gun to prove it.
Watchlisting hundreds of thousands of children and their families is big business.
Last year BriefCam announced that they used their surveillance cameras to identify children and their families during the 2018 Little League World Series in South WilliamsPort, PA.
"Each year, hundreds of thousands of people come out to Williamsport to enjoy their time at the Little League Baseball World Series," said Jim Ferguson, Little League Assistant Director of Risk Management and Safety.
Because who doesn't want their children to be watchlisted?
As Vanity Fair warned: the real purpose behind turning our cities into a mirror image of China is to "make people more obedient" and that is surveillance politics in a nutshell.