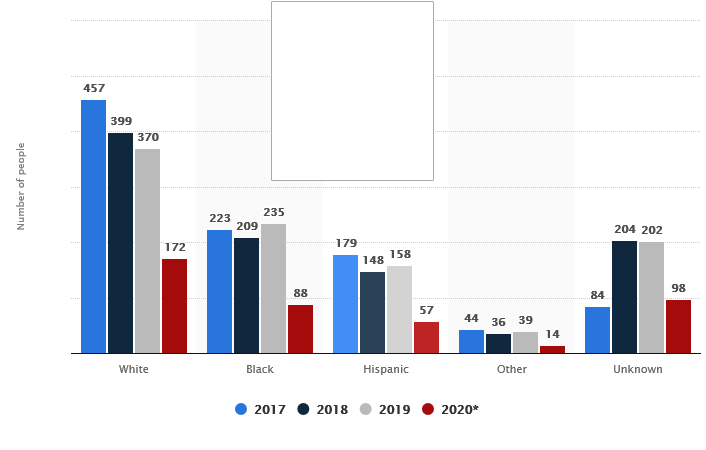 When whites are shot by cops, there's total silence
By Rich Rifkin – enterprise
"People keep saying, 'We need to have a conversation about race.' This is the conversation: I want to see a cop shoot a white unarmed teenager in the back. Then when you ask me, 'Is it over?,' I will say yes."
— Toni Morrison, April 21, 2015
If you would like "to see a cop shoot a white unarmed teenager in the back," take a look at the killing of Dylan Noble, an unarmed white teenager who was shot (four times) by two Fresno police officers on June 25, including two rounds after he was supine on the pavement.
Having seen the three-minute body-camera video released by the Fresno Police Department, it appeared to me to be a justifiable killing. I only wish the officers had a better alternative.
Despite the dramatic footage, the usual protesters have neglected the Dylan Noble story. Why? Noble was white. That does not fit their narrative of who cops shoot.
But if you follow the news on a regular basis, you likely are familiar with these names: Michael Brown, Philando Castile, Eric Garner, Freddy Gray, Laquan McDonald, Tamir Rice and Walter Scott.
All were black males killed by police officers. Each case drew a lot of national (and even international) media attention and protests. They all add to the meme that African-Americans are being targeted by white cops (even if the cop who shoots is not white).
You likely have never heard of any of these dead men: Cody Wayne Jarrett, Bobby Rex Horne, Walter Rivers, Richard Dinneny, Donald S. Meyers, Benjamin Zekovic, Danny Morel Cupps Jr., Abraham Smith, Jerry Dale Hardwick, Sam Newby, William Tracy Patterson, Shannon Labit, Jonathan Justice, Roger Dean Bales, Helmut Wihowski, Steven Patrick McQueen, Alexis George Mishtowt and Michael Damore.
They were whites killed by police officers since July 1. No protests. Total silence by the media.
I'm pretty sure that if you polled Americans and asked whether cops have killed more whites or blacks in this country in the past few years, many believe it is blacks. But that is not close to being true. Whites in the U.S. are killed by cops twice as often.
The Washington Post has compiled a database for every case where a civilian was killed by law enforcement. In 2015, for example, 990 people died in this manner.
Whites make up 49.9 percent of that total, blacks 26.1 percent, Hispanics 17.4 percent and others 3.8 percent. The rest (2.8 percent) are unknown. The percentages for 2016 — 522 deaths so far — are nearly identical.
According to the census, blacks were 13.3 percent of the American population in 2015, non-Hispanic whites 61.6 percent, Hispanics 17.6 percent and others 7.5 percent.
If you compare the rates of those killed by cops to their racial/ethnic share of the U.S. population, blacks are being killed at double their proportion of the population, Hispanics roughly equal and whites 80 percent.
A professor at the City University of New York, Peter Moskos, analyzed the data in these cases and compared the number of individuals being killed by police to homicide rates and the rates of people who are convicted of killing police officers.
"Adjusted for the homicide rate, whites are 1.7 times more likely than blacks to die at the hands of police," Moskos wrote. "Adjusted for the racial disparity at which police are feloniously killed, whites are 1.3 times more likely than blacks to die at the hands of police."
Cops are also at risk. One police officer in the United States is shot and killed in the line of duty every week on average: 52.8 per year. From 2005 to 2015, 581 cops died this way. Counting the recent massacre in Louisiana, we are on pace for 68 cops to be shot and killed in 2016.
Given the higher rate of violent crimes committed by African-Americans — according to FBI statistics, blacks are 5.8 times as likely as non-Hispanic whites to commit a murder — it might be reasonable to think that many cops are on edge around blacks, and as a result police are more likely to use force when confronting them than they would whites.
That is what Roland G. Freyer Jr., an African-American economist at Harvard University, found when writing his recent paper, "An Empirical Analysis of Racial Differences in Police Use of Force." He studied data from New York City, Los Angeles and parts of Florida and Texas.
Professor Freyer writes: "On non-lethal uses of force, blacks and Hispanics are more than 50 percent more likely to experience some form of force in interactions with police."
However, Freyer found no discrimination when it comes to cops actually shooting a civilian: "On the most extreme use of force — officer-involved shootings — we find no racial differences in either the raw data or when contextual factors are taken into account."
The ideology of Black Lives Matter (and the national media) is that black people are being targeted for death by our racist police. The actual facts show that is not true.
Yet it's clear to me we have a problem: Too many people are being shot and killed in police-civilian interactions.
We cannot solve this by shouting "no justice, no peace." No progress is made by falsely calling cops racists. If more Americans were made aware of the actual numbers, that would help.
But as long as the national media want to mislead us, and activists don't care about the facts, we are unlikely to address this issue in a sensible way.