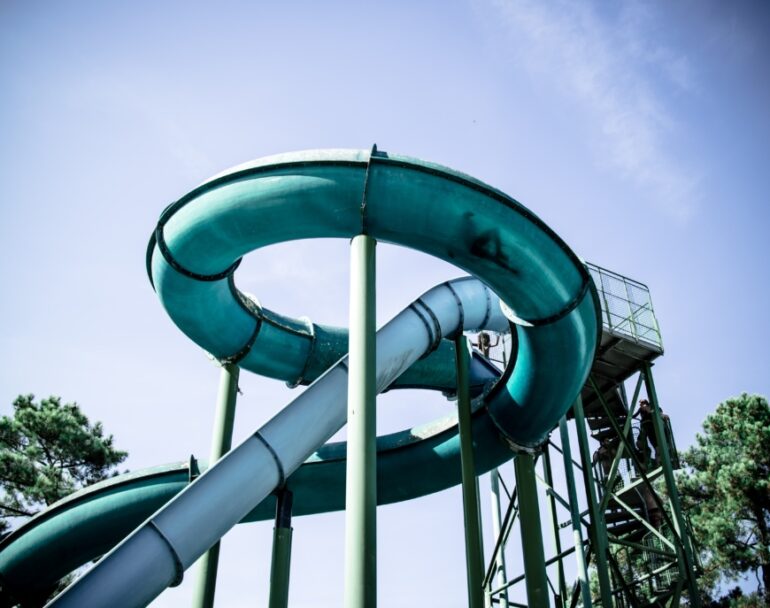 Another Ohio Court Slams Forced Closures as Unconstitutional
Statute Health Department relies on is unconstitutional and it has no authority to close businesses or create its own penalties
Kalahari wins right to open immediately
Sandusky, OH – An Ohio Court of Common Pleas Wednesday enjoined the Ohio Governor and Director of the Department of Health from "imposing or enforcing penalties solely for non-compliance with the director's order" against Ohio waterparks.
The 1851 Center for Constitutional Law's victory against Ohio's Governor and Health Department comes on behalf of Kalahari Resorts, who moved to enjoin the Ohio Department of Health from continuing to enforce its criminalization of even safe business operations, as implemented through the Director's various Orders since March.
"Our corrupt and incapable Governor can run from the Ohio Constitution, but he can no longer hide from it. With yet another judicial repudiation of his conduct, there can be no justification for continuing his unconstitutional assault on Ohioans." explained 1851 Center Executive Director Maurice Thompson.
The 12 page ruling by Judge Roger Binette of the Erie County Court of Common Pleas, the most forceful repudiation of the Governor's pandemic Orders to date, explains that private property rights are fundamental rights in Ohio, and that the Ohio Department of Health has both violated those rights and exceeded the Ohio Constitution's Separation of Powers in shutting down and otherwise penalizing Ohio businesses:
"The statutes granting [the Health Director] the authority, power to enforce, and criminalize also violates the separation of powers that exist in our Constitutional framework to protect our citizens from the consolidation of power in one person. The delegation of their power to an Administrative agency is for the purpose of shaping that policy, which then goes through the rulemaking process. Yet, what occurred with this statute is it allows Defendant Acton to make policy- legislate by issuing an Order- then criminalize the same policy she has made. To even a greater extent the criminalization of it is based on strict liability (mens rea), with no provision for defenses. Moreover, Ohio criminal statutes require ' intent' to be set forth in concert with a particular crime."
"This unbridled and unfettered consolidation of authority in one unelected official is dangerous grounds to tread on . . . such authority is overbroad, and vague on the amount actually given."
"Moreover, if one unelected, unaccountable to the public, official is allowed to invoke unfettered Orders, which can criminalize an otherwise non-criminal activity only for disobedience to her Orders, then the right to Due Process is extinguished. The same is true for Plaintiffs. Should they choose to enjoy their fundamental right to their property 19by conducting business safely, in the face of the May 29th Order, they could face being criminally charged.
The authority to issue Orders, create strict liability crimes without legislative or Administrative oversight, and impose criminal sanctions. To restrict the fundamental right of property based on an impermissible classification of ' identity' rather than on 'safety'. To violate the separation of powers by delegating policy making, rather than policy shaping, to an Administrative agency without proper oversight or reservation of authority to override Orders. All these are a concern for this Court in regards to Due Process and Equal Protection rights of the citizens being violated."
"In this State the judiciary is elected by the people, and thus accountable to them. It is the administrative official here, creating laws with criminal sanctions for non-compliance, that is ' unelected' and interfering with the citizens fundamental rights."
"This Court also finds that the public interest would be served in other ways by granting this injunctive relief. In general, prolonged ' closures' have deteriorating effects on humans, whom are social by nature. Getting away from home, taking time out for recreation or a vacation as a family at a facility like Plaintiff Kalahari's, can help ease the tensions and frustrations. The celebration of family events, such as weddings, receptions, and anniversaries can again occur; with the ability of Plaintiff Kalahari to restrict the amount of individuals there (for purposes of social distancing). Extended family members that have been confined to their own homes may be able to reunite there, and enjoy together a time of relaxation and refreshing. These examples, and other similar ones, demonstrate that public interest would be served by granting the injunctive relief sought herein. Alternatively, Defendants are not harmed by granting the requested injunctive relief. This is because they have been improperly granted the power to create and criminally enforce, with strict liability, laws simply by a decision of an unelected, unaccountable to the general public, administrative officer by virtue of an Order. Application of which is, can and does trample of the fundamental rights of the citizens. Further, in regards to Defendants' concern of the 'spreading of the virus' by allowing Plaintiffs' business to open prior to June 19th, this Court points to Comm. Schade's testimony. That 15 of the 19 deaths in Erie Co. were people who would not likely go to Plaintiffs' businesses; they were in the Ohio Veterans Home."
"Plaintiff Kalahari has an approved safety plan for reopening. They are willing to comply with the safety requirements of Defendants. They have re-opened their Wisconsin facility- utilizing the same plans- with no known health issues related to the virus. There appears to be no reason they should remain closed at this juncture. The only reason they are is that an unelected official, with unbridled authority – that was given in offense to the separation of powers and used to infringe of Due Process and Equal Protection rights – issued the May 29th Order."
Read the Court's full Order HERE
The 1851 Center for Constitutional Law is a nonprofit, nonpartisan legal center dedicated to protecting the constitutional rights of Ohioans from government abuse. The 1851 Center litigates constitutional issues related to property rights, regulation, taxation, and searches and seizures.