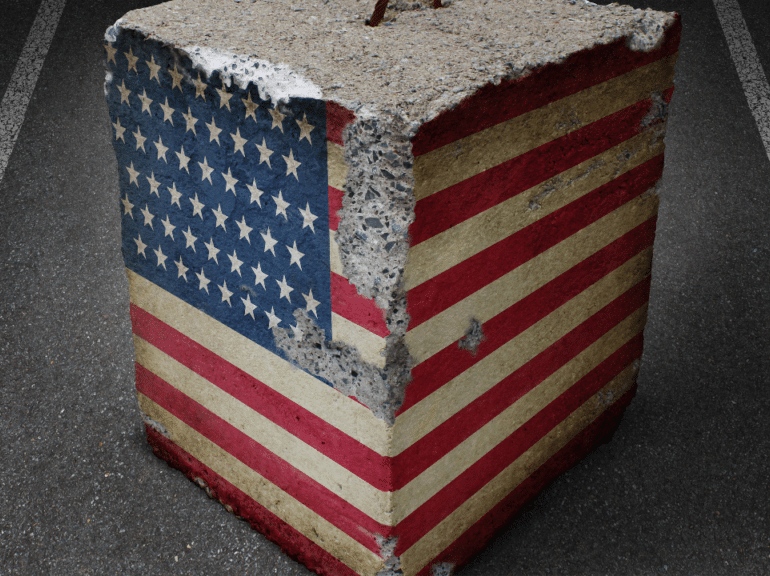 What Republicans Aren't Saying about Food Stamps
According to Democrats and their allies at progressive and liberal outlets, millions of Americans are going to go to bed hungry or starving to death because the extra food-stamp benefits they were receiving because of the "pandemic" ended last month.
Now called the Supplemental Nutrition Assistance Program (SNAP), the food-stamp program is a federal program administered by the Food and Nutrition Service of the U.S. Department of Agriculture but operated by the states. Since 2004, electronic benefit transfer (EBT) cards instead of "stamps" have been used to issue benefits.
According to SNAP data, at the beginning of 2023, there were 42,579,434 persons in over 22 million households receiving an average monthly benefit of $259.50 per person, or $491.25 per household. Benefit costs exceeded $113 billion in fiscal year 2022.
SNAP benefits are means-tested and have work requirements for most people. Eligibility is determined by household size, assets, and gross and net monthly income. If all members of a household are receiving Temporary Assistance for Needy Families (TANF), Supplemental Security Income (SSI), or certain other types of welfare, the household may be deemed "categorically eligible" for SNAP. Able-bodied adults without dependents are required to work for at least 20 hours per week in order to receive benefits for more than three months in a 36-month period. SNAP benefits can be used to purchase food and drinks, including "junk food," but excluding alcoholic beverages.
At the beginning of the "pandemic," Congress authorized via "emergency allotments" (EAs) all households that received SNAP benefits to receive the maximum benefit for their household size. In 2021, most households began receiving an extra $95 in benefits. In addition, regular benefits were raised by 23 percent in fiscal year 2022 and another 12 percent in fiscal year 2023.
So, whose fault is it that the extra food-stamp benefits ended last month? Is it those heartless, indifferent, and cruel Republicans in Congress?
According to the USDA's Food and Nutrition Service:
SNAP emergency allotments were a temporary strategy authorized by Congress to help low-income individuals and families deal with the hardships of the COVID-19 pandemic. The Consolidated Appropriations Act, 2023 law recently passed by Congress ends emergency allotments after the February 2023 issuance. This means by March 2023, all SNAP households' benefits will return to normal amounts, without the added supplement.
"The Consolidated Appropriations Act, 2023" passed the Senate on December 22 and the House on December 23. The overwhelming majority of Republicans voted against the legislation, and the overwhelming majority of Democrats voted for it. In fact, only one Democrat in the House voted against it and none in the Senate. In 18 states, SNAP benefits had already returned to normal, so the extra benefits that ended last month affected food-stamp recipients in the other 32 states, most of which are blue states. Sounds like Democrats are the ones who are heartless, indifferent, and cruel.
What, then, are Republicans saying about the food-stamp benefit cuts? Not a whole lot. Angela Rachidi at the American Enterprise Institute (AEI) points out that "SNAP benefits remain almost 50 percent higher today than they were before the pandemic due to inflation adjustments and permanent benefit increases." But most Republicans aren't even pointing this out.
However, what some Republicans are seeking to do is doubling down on food-stamp benefit cuts, just in a round-about way. Because it wouldn't be politically feasible to actually cut SNAP benefits, Republicans are seeking to limit eligibility by tightening the work requirements to receive benefits.
To that end, Representative Dusty Johnson (R-SD) has introduced a bill, the America Works Act, to reform the work requirements for able-bodied adults without children who are receiving SNAP benefits.
The bill:
raises the maximum age for work requirements from 49 to 65
cuts down on a state's ability to waive work requirements
emphasizes work requirements for able-bodied adults without children
Said Rep. Johnson: "Work is the best pathway out of poverty. Work requirements have proven to be effective, and people who can work should work. With more than 11 million open jobs, there are plenty of opportunities for SNAP recipients to escape poverty and build a better life."
This is good rhetoric, but don't be mistaken: Republicans have no philosophical objection to food stamps.
Under President Clinton, the Republican-controlled Congress never made one attempt to eliminate the food-stamp program. When the Republicans controlled the Congress for more than four years under Republican president George W. Bush and for two years under another Republican president, Donald Trump, no attempt was ever made to eliminate the program, even though a Republican majority could have done it.
Although they may call for reforms, reductions, improvements, restrictions, increased efficiency, and less fraud, Republicans fully support the food-stamp program.
Here are some things the Republicans are not saying about food stamps.
One, the federal government is delegated very limited and very specific powers by the Constitution. Providing food stamps or food assistance is not one of them.
Two, it is not the purpose of government to be involved in any way with feeding people, fighting hunger, providing nutritional guidelines, regulating or subsidizing agriculture, combating obesity, distributing food, or making sure children don't go to bed hungry.
And three, taking money from one group of Americans and giving it to another group of Americans is immoral, whether it is in the form of cash, food, or food stamps.
Although it may sound harsh or cruel, there is no constitutional right in this country to have enough food to eat. Just as there is no constitutional right to housing, education, clothing, transportation, or health care. Individual Americans may have a moral or religious obligation to help those who are hungry or economically disadvantaged, but the government has no such obligation. All charity should be private and voluntary.