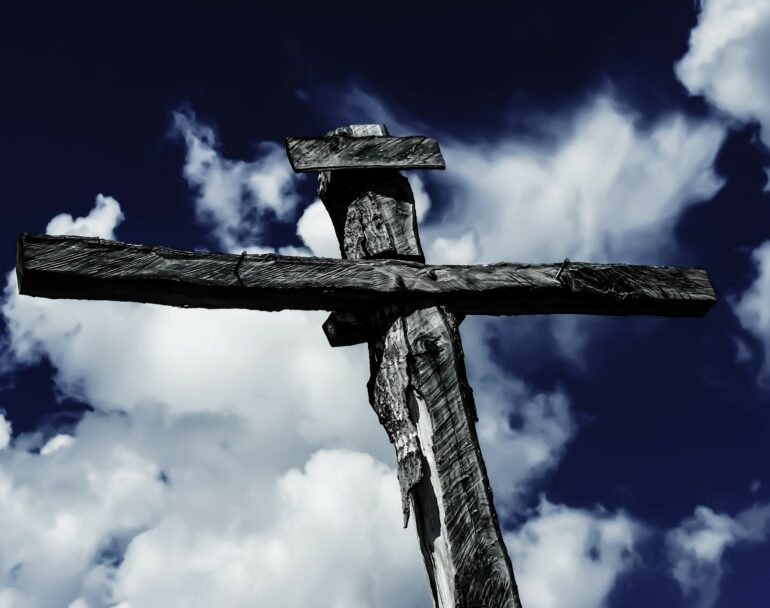 Christians: The Forgotten People of the Levant
Many Christians in Syria Support Trump's Decision to Withdraw Troops: Report
BY KATABELLA ROBERTS October 21, 2019
Many Christians in Syria have praised President Donald Trump's decision to withdraw U.S. troops from the north in a move they believe will help restore peace and security to the region, according to a non-YPG aligned Aramean Christian NGO.
Johny Messo, the President of the World Council of Arameans (Syriacs) (WCA), said that he believes Trump made the right decision in withdrawing U.S. forces from Syria to put an end to the "ridiculous endless wars."
In an Oct. 9 statement, Messo said that Trump had "fulfilled yet another campaign promise," adding that he believes that the move to withdraw U.S. troops could bring peace, security, and stability to Syria.
Messo said that Trump's decision shows that the United States "chooses peace and jobs at home above wars abroad," and that "if other countries follow suit, primarily those whose foreign policies largely follow America's course, and stop arming their proxies, violence will soon end."
He added that he supported the Trump administration's decision to end an Obama-era CIA program that in 2013 armed rebel and separatist groups who were in opposition to Syrian leader Bashar al-Assad and his Arab Socialist Ba'ath regime.
Messo argues that the Kurdish YPG militia are "responsible for the current escalation in the northeast and that they hold the key for peace in this part of our ancestral homeland." The Aramean Christians he represents say they are the indigenous peoples of the region who have suffered as a non-YPG-aligned minority group.
The YPG, or so-called People's Protection Units, are a military arm of the Syrian Kurdish Democratic Union Party (PYD), which is an offshoot of the Marxist-nationalist Kurdistan Worker's Party (PKK). The PKK is classified as a terrorism organization by both Turkey and the United States.
Reports of war crimes, arbitrary detentions, and forced displacements of local residents by the YPG and PYD have come from non-YPG aligned Kurds, Arabs, Christians, and other ethnic minorities.
A civilian told Amnesty International in 2015 that the YPG "told us we had to leave or they would tell the U.S. coalition that we were terrorists and their planes would hit us and our families." A spokesperson for the YPG claimed that civilians were being moved for security reasons.
The Syrian Democratic Forces (SDF), the main partner to U.S. forces in the region arranged by the YPG, have also met with backlash from local residents after they profited from oil sales to the Assad regime after gaining control of local oil fields like al Omar after defeating ISIS in late 2017.
Human Rights Watch also reported in August last year that the YPG Kurds, like ISIS, recruited child soldiers to military camps for training.
Messo said that the YPG Kurds, along with the PYD and PKK, have "oppressed vulnerable Arameans and taken innocent lives."
He said they have "had ample time and opportunities to take away the security concerns of Damascus and/or Ankara" and had failed to strike a deal to become an autonomous region in North Syria.
He wrote: "By pursuing their own agenda, the nationalist PYD/YPG Kurds have acted irresponsibly, endangering the lives of their own people and those of Arameans and other minorities.
"YPG Kurds should have used their privileged position to focus on Syria's unity and strike a peace deal with Syria and/or Turkey."
Messo continued: "Whether in Southeast Turkey or Northeast Syria, the PKK/PYD/YPG Kurds hold the key in their hands to peace, security and prosperity for their own people and for other peoples in the lands which we need to be sharing today."
His words came shortly before Trump on Oct. 12 released $50 million in aid to protect persecuted ethnic and religious minorities and advance human rights in Syria.
A statement by White House press secretary Stephanie Grisham read: "This funding will provide emergency financial assistance to Syrian human rights defenders, civil society organizations, and reconciliation efforts directly supporting ethnic and religious minority victims of the conflict.
"It will also go toward increased accountability, removal of explosive remnants of war, community security for stabilization assistance, documenting human rights abuses and international humanitarian law violations, and support for survivors of gender-based violence and torture.
"We hope regional and international partners will continue their contributions as well. Ensuring the freedom and safety of ethnic and religious minorities remains a top priority for this Administration."
The statement from WCA is in direct contrast to statements made by the Syriac National Council of Syria widely reported by U.S. media, which the WCA claims is a front organization for the YPG that has little support among Syriacs back home.
https://www.theepochtimes.com/many-christians-in-syria-support-trumps-decision-to-withdraw-troops-report_3122404.html