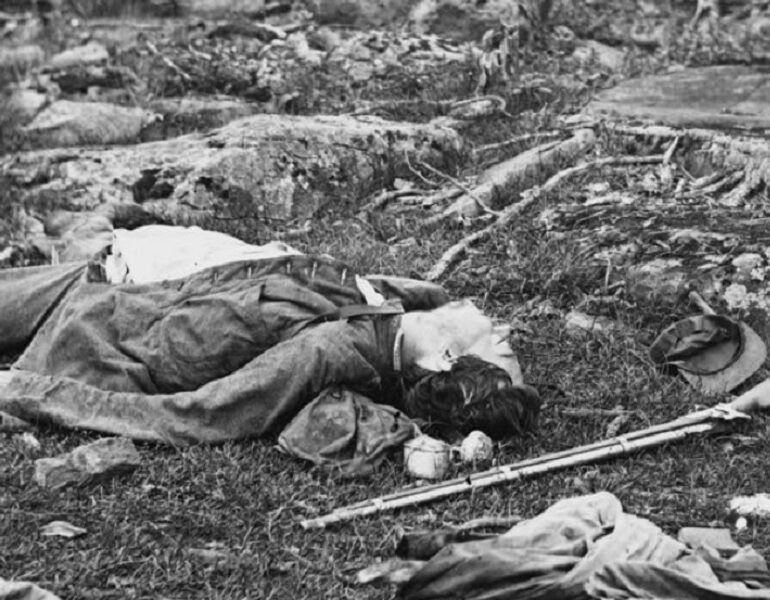 What is Memorial Day? Is it a Celebration? We know it was changed in 1971 from May 30 to May 31.  It began after the Civil War as "Decoration Day" to place flowers upon the graves of as many as 750,000 dead after this battle. It began in the Southern States but spread over the entire United States as we entered new wars.  Veterans Day or "Armistice Day" , is November 11.
 Veterans Day is a special day to thank each and every person that was in the military for their service and originally and fundamentally to remember World Peace. This is the day to then smile and ask our friends to stand and be recognized at public events, perhaps provided a free meal and then thanked again throughout the day for their service.
 Both days apparently are to the many for mattress sales, used car sales, discounts and other coupons. I believe Men and Women of all religions and beliefs fought for our rights to be completely wrong, completely selfish, completely dismissive of the day of remembrance. But this day is not for us, is it or is it?
  Today Memorial Day,  is not a celebration day for many.  I believe there can be understanding for reasons for and against rejoicing on Memorial Day. For many it's a solemn day and we should be respectful of this and mindful of this, for many, it's a day off to barbeque but how can we rejoice as well while being mindful of their gifts of service with their lives sacrificed to us?
 My best friend is serving today as an anchor to those servicemen and servicewomen that are having a difficult time remembering the loss of friends, it's his turn to be the anchor today. Understand that former service members are forced to live in a society of people that don't understand the difference between the two days or the sacrifice of their friends in arms, while people gleefully parrot phrases to them with disregard.  The sacrifice and a majority of people that choose ignorance, spew cliche without a very thought and are apathetic in general to both the Holiday's and are without understanding. Yes men and women died so you have the ability to protest today or disregard today's Holiday of remembrance altogether and focus on your own personal selfish ambitions.
 Know this though, Twenty Two Veterans a day are committing suicide. Do you believe most of those daily averages are for a daily 365 day year, or are they consolidated around this time of year? Understand many of the suicides for the year occur right now,  around this time of year to make that average of daily suicides for the whole year. Societies education and embrace and practicing the love of their fellow man can reduce, needless deaths by suicide.
 Today is the day remembered where men and women gave the ultimate sacrifice for what they believed in would be for the betterment of their fellow man. We are never better as a society without the testimony of a soldier, we need them to guide us down the road as civilians, they are the embodiment, the example of love for your brothers and sisters.  Some soldiers signed a contract believing one thing and yet finding out another, proceeded in thought and deed and in love for their fellow brothers and sisters. Their wars became less about the political narrative or mission objective and more about the defense of their lives and the lives of their brothers and sisters, despite the lies of a politician, the rhetoric. Defending their brothers and sisters lives as best as they could under the circumstances they were put in.
Many are discussing 1 John 3:16 today, that's so accurate for the living and for the fallen. 
If any rejoicing is done today let us rejoice in the Liberty that is Christ.
Sadly what Memorial Day represents more honestly to the masses in 2021 is, 1 John 3:1 "Behold what manner of love the Father hath bestowed upon us, that we should be called the sons of God: therefore the world knoweth us not, because it knew him not".
  The men and women that gave it all in true love for their friends obeyed a command written on their hearts and became sons and daughters of GOD…. " yet the world noweth them not" " as the world does not know Christ as we could, or the love for our fellow man as we could, we also can't possibly honor or understand the sacrifice of the fallen.
If we know the Lord in this evil world, it's not difficult to know the soldier and act in remembrance of the fallen soldier's service. Have we had remembrance of Christ's service on this day? As Christ was the only man that provided the example through his sacrifice true Salvation, Liberation and Freedom? Let's have a prayer for the living that are still in battles for their peace of mind. A prayer should go out that the survivors of the past battles may have a special blessing for the peace of God on their hearts and minds. We know some of the battles for peace never ended, on the field of battle.
 If we see any celebration, let us celebrate in Christ's example of Liberty. Know that the Liberation of our minds begin in truth, the truth is found in the word of God and severance from the bondage of guilt despair, depression, oppression and deception is found in one place and that's in seeking diligently a savior called Jesus Christ.  Let's rejoice in knowing the Servicemen and Women lived and then died for the ultimate command, the principle of 1 John 3:16, were rewarded for their service in heaven. Let us also recognize the abhorrent or ignorant behavior of the masses, will never lessen their sacrifice to God. The sadness for those of us left behind is in torment for their absence. May Peace and understanding be upon you and those that suffer in sadness for your Brothers and Sisters, Fathers and Mothers of the fallen. We can be reminded of their bravery to move forward each day in the remembrance of  personal losses, as we provide prayers for the families that remain.