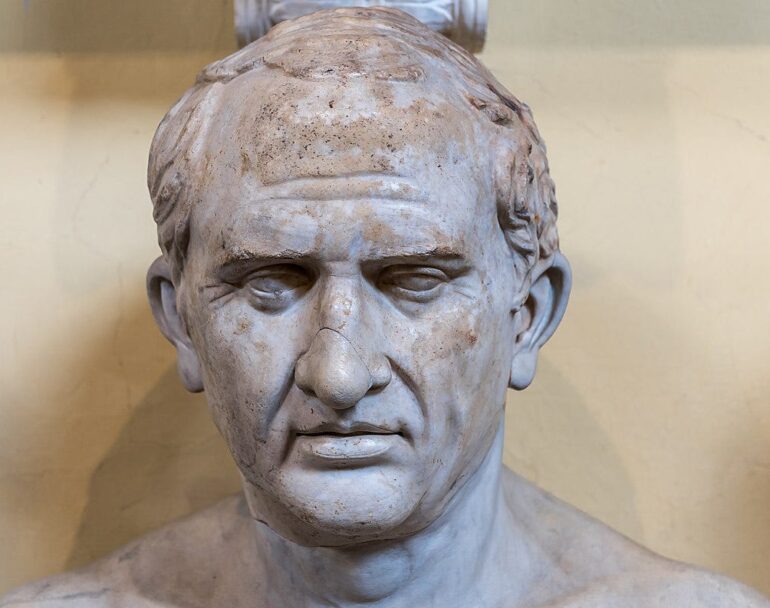 Cicero on the State, Property, and Invasion
Sounding like John Locke and Frederic Bastiat
by Marcus Tullius Cicero
Cicero, De Officiis (published 44 BC):
The man in an administrative office… must make it his first care that every one shall have what belongs to him and that private citizens suffer no invasion of their property rights by act of the state. It was a ruinous policy that Philippus proposed when in his tribuneship he introduced his agrarian bill. However, when his law was rejected, he took his defeat with good grace and displayed extraordinary moderation. But in his public speeches on the measure he often played the demagogue, and that time viciously, when he said that "there were not in the state two thousand people who owned any property." That speech deserves unqualified condemnation, for it favoured an equal distribution of property; and what more ruinous policy than that could be conceived? For the chief purpose in the establishment of constitutional state and municipal governments was that individual property rights might be secured. For although it was by Nature's guidance that men were drawn together into communities, it was in the hope of safeguarding their possessions that they sought the protection of cities. (…)

There is, then… no vice more offensive than avarice, especially in men who stand foremost and hold the helm of state. For to exploit the state for selfish profit is not only immoral; it is criminal, infamous. And so the oracle, which the Pythian Apollo uttered, that "Sparta should not fall from any other cause than avarice," seems to be a prophecy not to the Lacedaemonians alone, but to all wealthy nations as well. They who direct the affairs of state, then, can win the good-will of the masses by no other means more easily than by self-restraint and self-denial.

But they who pose as friends of the people, and who for that reason either attempt to have agrarian laws passed, in order that the occupants may be driven out of their homes, or propose that money loaned should be remitted to the borrowers, are undermining the foundations of the commonwealth: first of all, they are destroying harmony, which cannot exist when money is taken away from one party and bestowed upon another; and second, they do away with equity, which is utterly subverted, if the rights of property are not respected. For, as I said above, it is the peculiar function of the state and the city to guarantee to every man the free and undisturbed control of his own particular property.