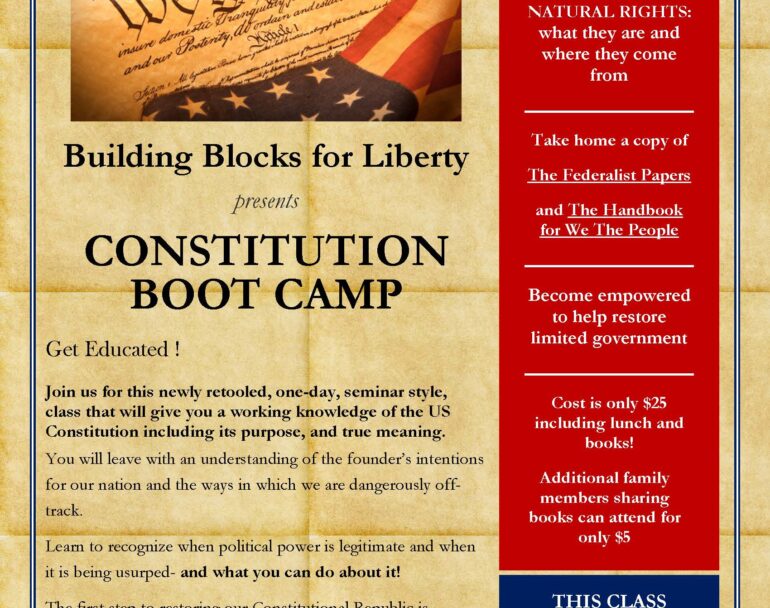 Constitution Boot Camp on May 2nd in Rising Sun, Indiana
Building Blocks for Liberty presents CONSTITUTION BOOT CAMP 
Learn to read, interpret, and defend the US Constitution. Understand NATURAL RIGHTS: what they are and where they come from. Take home a copy of
The Federalist Papers and The Handbook for We The People. Become empowered to help restore limited government. Cost is only $25 including lunch and books! Additional family members sharing books can attend for only $5.
You will leave with an understanding of the founder's intentions for our nation and the ways in which we are dangerously off-track. Learn to recognize when political power is legitimate and when it is being usurped- and what you can do about it! The first step to restoring our Constitutional Republic is understanding it. Join us on May 2, 2020 !
When: May 2, 2020
Where: Schroeder Educational Building
1419 Fairground Rd. Rising Sun, IN 47040
Visit WWW.BUILDINGBLOCKSFORLIBERTY.COM
for more information, to register email
jim@BUILDINGBLOCKSFORLIBERTY.ORG