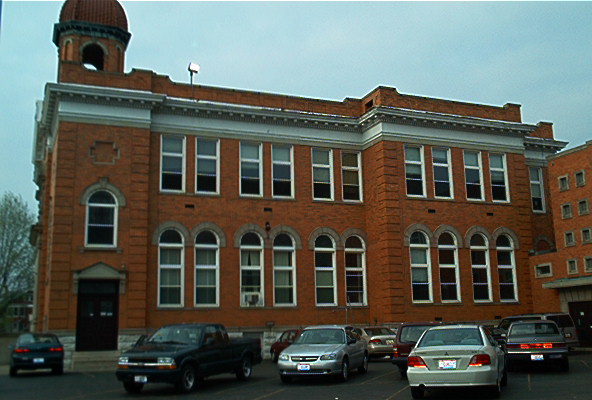 Constitution Boot Camp, March 30th, Norwood, Ohio
What is the central tenant of a Republican form of government ?
The answer to this comes in two parts.
First, government exists to serve the will of the people.
Second, the people are the source of all political power enjoyed by government.
If you couldn't answer that question, please join us on March 30th at the Immaculate Conception Academy in Norwood, Ohio and we will discover together the unique principles and ideals America's government is supposed to rest on.
We are inviting you to participate in this learning experience that will equip you with the tools you need to be able to fight the tyranny that has become our federal government.
Just give us, Building Blocks For Liberty, six hours on Saturday, March 30th to complete step one of your Constitutional education. Step two is you, reading our text book, The Handbook For We The People, and then completing it's companion Student Workbook.
Once completing these two steps, you will have a better understanding of the Constitution than 90% of your fellow Americans.
Remember, you have to know what the rules are before you can make your government abide by them. Do you know what powers the Constitution delegates to the federal government ?
If you haven't attended a Boot Camp yet, please consider registering for this one. The cost is modest at just $25 per person! For families, it's just $5 for each additional family member (A family of five would pay just $45). Also, If you are an alumni, you can take the class again as a refresher for just a $5 donation !
Here's what you will receive for $25: 3 books; The Handbook For We the People, The Federalist Papers, and The Citizen's Rule Book, plus everyone gets a binder with the presentation in it. In addition, LUNCH is on us!
Due to the generosity of people like you we are able to offer scholarships to the first 20 students, middle school and up, that register. They will get to attend the class for FREE ! These scholarships will be given on a first come, first serve basis.
Parents and other family members of students on scholarship may attend for just $5 !
Parents and grandparents bring your students, give them the precious gift of Liberty !
Here are the logistics:
When : Saturday March 30, 2019
Time : 8:45 AM – 3:00 PM
Cost : $25 with books / $5 without
RSVP: jim@buildingblocksforliberty.org with your name(s), email(s), # of book sets needed
Place : Immaculate Conception Academy
4510 Floral Avenue
Cincinnati, OH 45212