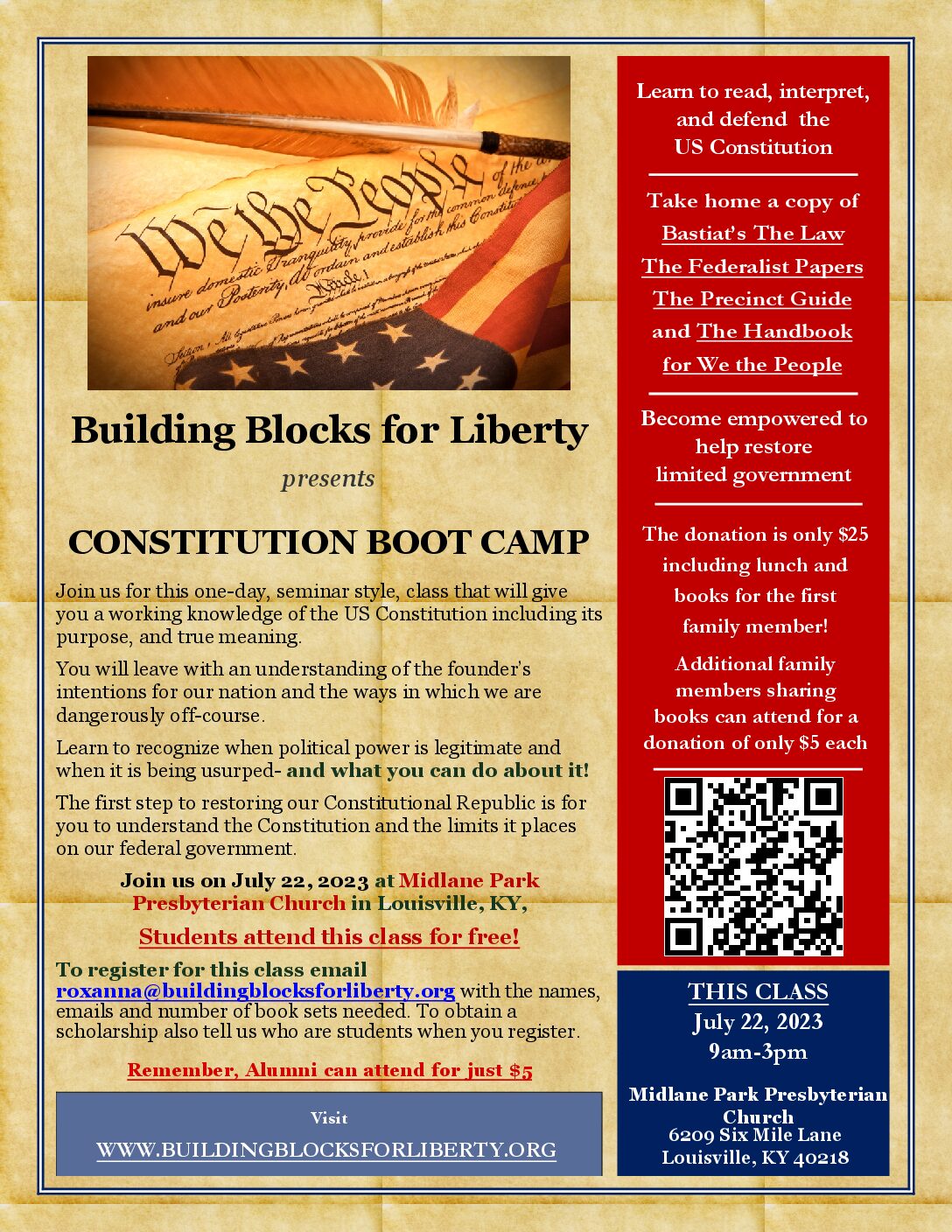 Constitution Boot Camp at Midlane Park Presbyterian Church, Louisville, KY on 07/22/23
Join us for this one-day, seminar style, class that will give you a working knowledge of the US Constitution including its purpose, and true meaning.
You will leave with an understanding of the founder's intentions for our nation and the ways in which we are dangerously off-course.
Learn to recognize when political power is legitimate and when it is being usurped- and what you can do about it! The first step to restoring our Constitutional Republic is for you to understand the Constitution and the limits it places on our federal government.
This class will be held 9am to 3pm on July 22, 2023 at the Midlane Park Presbyterian Church located in Louisville, KY.
Students attend for free!
To register email  [email protected] with the names, emails and number of book sets needed.
To obtain a scholarship, please tell us who the students are when you register.
Remember, Alumni can attend for just $5!
Midlane Park Presbyterian Church
6209 Six Mile Lane
Louisville, KY 40218