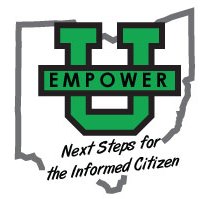 Boot Camp September 22, 2018 – Free $25 GameSpot Gift Card to Students !
---
We will be giving a free $25 GameSpot Gift Card to every Middle School through College Student that attends and completes this class !
---
You have to know what the rules are before you can make your government abide by them. Do you know what powers the Constitution delegates to the federal government ?
We present the Constitution as the founders' intended it to be understood.
If you haven't attended a Boot Camp yet, please consider registering for this one. The cost is modest at just $25 per person! For families, it's just $5 for each additional family member (A family of five would pay just $45). Also, If you are an alumni, you can take the class again as a refresher for just a $5 donation !
Here's what you will receive for $25: 3 books; The Handbook For We the People, The Federalist Papers, and The Citizen's Rule Book, plus everyone gets a binder with the presentation in it. In addition, LUNCH is on us!
This Boot Camp will be held at:
Place: EmpowerU Studio at Frame USA
225 Northland Blvd.
Cincinnati, OH 45246
Time: 8:45 AM to 3 PM
We do more in five hours than most schools do in four years!!