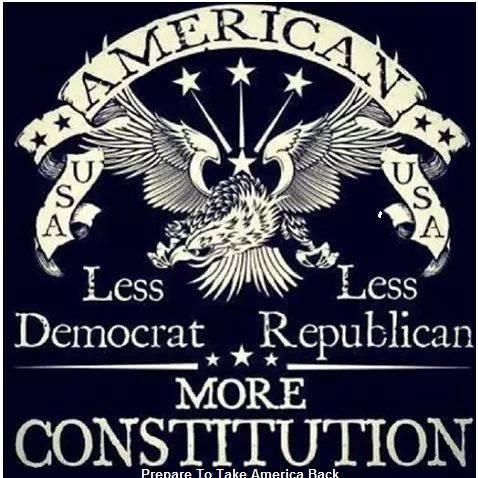 Boot Camp October 27, 2018
Hosted by the Greene County Tea Party
Location: TBD
The President signs executive orders, Congress wants to pass new laws and the Supreme Court hands down opinions that politicians say are all now "the Law of the Land", but is that true? And does the Federal Government really have all the authority they tell us they have? After all, what happened to "government of the people, for the people and by the people?"
The Founders were not dummies. They created a Constitution that clearly defines the powers of each branch of the federal government. When you read the Constitution for yourself and know where to look for additional understanding as to the Founders' intent, you will know exactly what authority was actually delegated to each branch of the federal government.
Boot Camp participants receive a binder with the presentation, 2 handbooks, The Federalist Papers and The Handbook For We the People, plus a pocket copy of the U.S. Constitution and LUNCH !
All for a donation of just $25! Additional family members can attend for just $5 each.
Seats are limited so please register TODAY. Email Jim Lewis with the names, emails and number of book sets needed at: jim@buildingblocksforliberty.org.