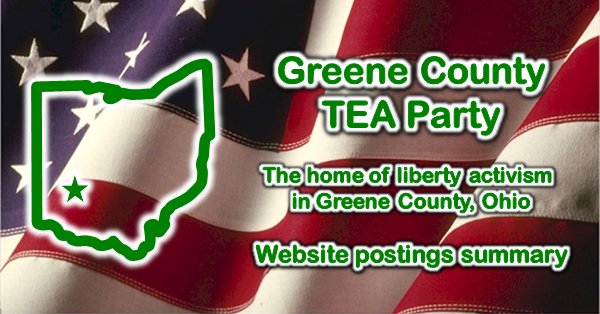 CANCELLED – Constitution Boot Camp XLIX Has Been Cancelled
WATCH OUR WEBSITE FOR NEXT YEAR'S CLASS SCHEDULE !
Hosted by the Greene County Tea Party
Location: Xenia Community Center, 1265 W. Second Street, Xenia, OH, 45385
You have to know what the rules are before you can make your government abide by them. Do you know what powers the Constitution delegates to the federal government ?
If you haven't attended a Boot Camp yet, please consider registering for this one. The cost is modest at just $25 per person! For families, it's just $5 for each additional family member (A family of five would pay just $45). Also, If you are an alumni, you can take the class again as a refresher for just a $5 donation !
Here's what you will receive for $25: 3 books; The Handbook For We the People, The Federalist Papers, and The Citizen's Rule Book, plus everyone gets a binder with the presentation in it.
In addition, LUNCH is on us!
Seats are limited so please register TODAY. Email Jim Lewis with the names, emails and number of book sets needed at: jim@buildingblocksforliberty.org.